Urban Artifact Fruit Tart Clubs
ORDER-BY DATES
Join the Small Batch Society by Tuesday, December 12 to receive this month's Small Batches.
Join the Quarterly Club by Monday, December 11 to receive the next Quarterly shipment.
Signups after these dates will in the system and ready for next batches. At the beginning of each month, we send out an email announcing the Small Batch offerings, and remind members of the customization and processing dates.
DECEMBER'S SMALL BATCHES
Banana Coffee AFT
Pumpkin Pie AFT
Apricot Cobbler AFT
Q4 2023 QUARTERLY BOX
Sugar Plum (6-pack)
Gadget (4-pack)
Astrolabe (4-pack)
Kilobyte (4-pack)
Peer (6-pack)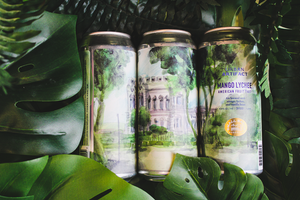 Urban Artifact has two Fruit Tart Clubs
The Quarterly Club is designed to keep your fridge full of our award-winning seasonal Fruit Tarts. Four jam-packed shipments each year ensure that you don't run out or miss out.
The Small Batch Society is a monthly club for adventuous spirits that want test batches, new fruits, and flavor experiments. Three new Fruit Tarts each month in a customizable delivery.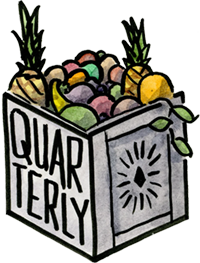 Quarterly Club
Never miss a Fruit Tart release again! Boxed and organized, with a special booklet full of tasting notes and stories.
The Quarterly Club ships in March, June, September, and December.
Each box includes 5 different products. The combination of 4- and 6-packs means it is 20 or more total cans.
Fixed price of $60 (+ tax + shipping) = always cheaper than buying everything separately.
You have the ability to add items to your cart to save on shipping.
This club is perfect for the Urban Artifact fan that may live in one of our shipping states but doesn't see all of our seasonal products on the store shelves... or for the fan that wants to make sure they stay stocked up with all of the freshest and best releases throughout the year.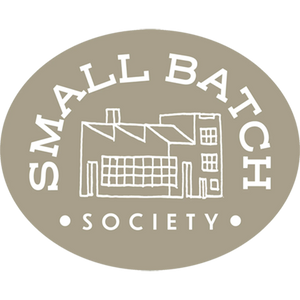 Small Batch Society
Each month, we brew three unique test batches. The program is led by our brewer, and former head chef and culinary expert, Tom Collett. Each month may have a theme, or may be true beta testing for possible "big batch" products. We love experimenting, and invite you to explore, taste, and connect with us.
Three new experimental flavors every month, canned fresh in 16-oz cans.
Processes mid-month to ensure arrival at your doorstep before the end of each month.
Adventurer Tier: a 4-pack of each unique flavor. 3x4 = 12 cans
Explorer Tier: a mixed 6-pack of all three flavors. 3x2 = 6 cans.
Exclusive and early access to experimental Fruit Tarts and epicurean adventures.
Discounted, flat-rate shipping.
Occassional early access and exclusive offers for new products and merch.
Limited! We will cap membership to this club so that it does not exceed the size of our test batch equipment.
FAQs
How much does it cost?
Quarterly Club is a fixed cost of $60 each shipment. This is less than the cost of purchasing all items individually.
Small Batch Explorers are $45/month. Small Batch Adventurers are priced per product, but average about $60/month ($19.99 per 4-pack). All prices still require tax and flat-rate shipping.
No, how much does the club cost?
No fees to join! No extras besides the beer.
How long is the membership?
You're a member as long as you want. Since orders are processed as they occur, you're never pre-paying for anything. You can cancel at any time.
Will you ship to X state?
Because of beer direct-shipping laws, we are limited to shipping to Alaska, Kentucky, Nebraska, New Hampshire, North Dakota, Ohio, Oregon, Vermont, Virginia, and Washington DC.
But I'm nearby in Y state!
Sorry! We also provide taproom pickup, if you would like to stop by our Cincinnati location and save on shipping costs!
Can I edit my shipment?
Small Batch Adventurers can edit their base shipments each month completely. Quarterly and Small Batch Explorers can also add any current stock items to their shipments before they process if you would like to save on shipping.
Can I give a gift membership?
Yes, but... Since it's an ongoing membership and tied to a credit card, we recommend talking with your gift receiver about how to structure it. The billing and shipping information can be different, but there is only one email address connected to each account, so that email is who will receive all of the notifications and news.
A club membership is a fantastic roommate or couples gift to share!